Tarr + Shank Altitude Conference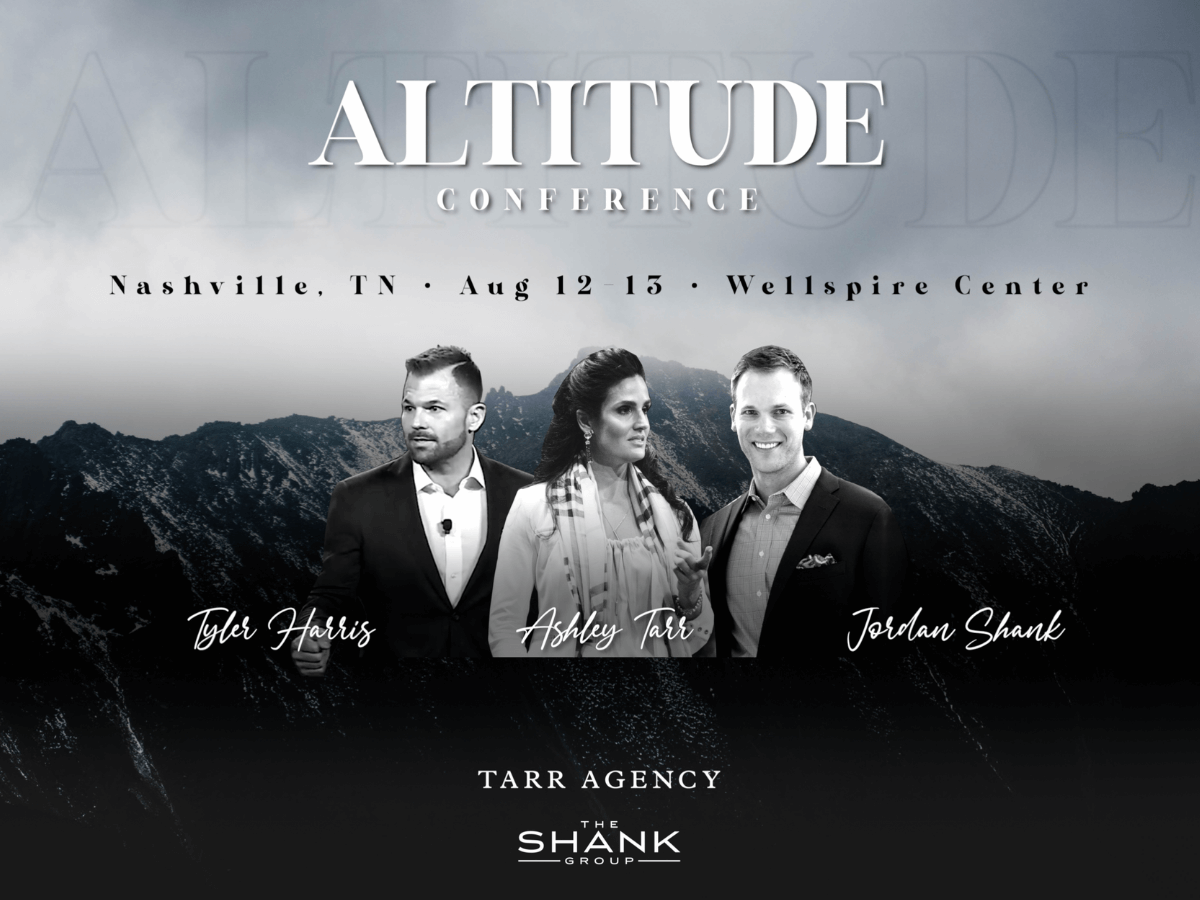 TARR + SHANK  ALTITUDE CONFERENCE
Nashville, TN
Aug 12-13
Thursday, Aug 12: 11am-6pm (Qualifiers Only)
Friday, Aug 13: 9-6pm (All Attendees)
Registration required for all attendees.
Click HERE to sign up.
Price goes up after July 10!
Leadership Qualification for Aug 12
Qualifiers must meet one of the following during the month of July:
-Be a Qualified Agency Owner or Key Leader
-$20k personal production (Jun 26-July 30)
-1 new writer (direct)
-5 new onboarded agents (direct, Symmetry onboarding must be complete w/ license or passed exam)
-3 conference registrants (direct, agent/prospective agents only)All qualifiers should be engaging with their teams regularly. Qualification will be confirmed by Aug 1.